The Channels Television was first to feature a young Nigerian who despite his lack of University education was able to build a mini aircraft.  In this special report, youngNigerian.com captures the true story of Aghogbo Ajiyen:
How he started
Challenges and Failures
Plans for the future
Government's Intervention
The great American inventor, scientist and businessman who is reputed to have developed many devices that greatly influenced life around the world, Thomas Edison, once said, "Genius is one percent inspiration and ninety-nine percent perspiration". To the great Edison, genius are not only born but they are made. In fact, he stressed on the fact that it is hard work that truly brings out the genius in one. The Inventor who created first industrial research labouratory, battery for an electric car, electric power, recorded music and motion pictures said he spent eighteen-hours a day to work. You may wonder how would a genius of a man work these long hours. The answer is seen in his records. He is the third most prolific inventor in history.  The young Nigerian, Aghogbo Ajiyen may not yet have many inventions to his belt or reach the limelight for his ingenuity, but he is certainly treading on that path.
Aghogbo Ajiyen, who hails from Delta State, the oil rich South-South of Nigeria, did not have have any university education or attend any special training. According to him he reads on his own and conducts his research at the comfort of his home. The work on his mini aircraft started around 1992. However, the prototype could not fly. Like the great Edison who was said to have experienced several setbacks in the course of his inventions and went on to say, " I have not failed. I've just found 10,000 ways that won't work." Ajiyen had reasons to quit. In fact, at a point he doubted the science and began to think of  "things that fly"  as having backed or powered by some spiritual forces rather than science.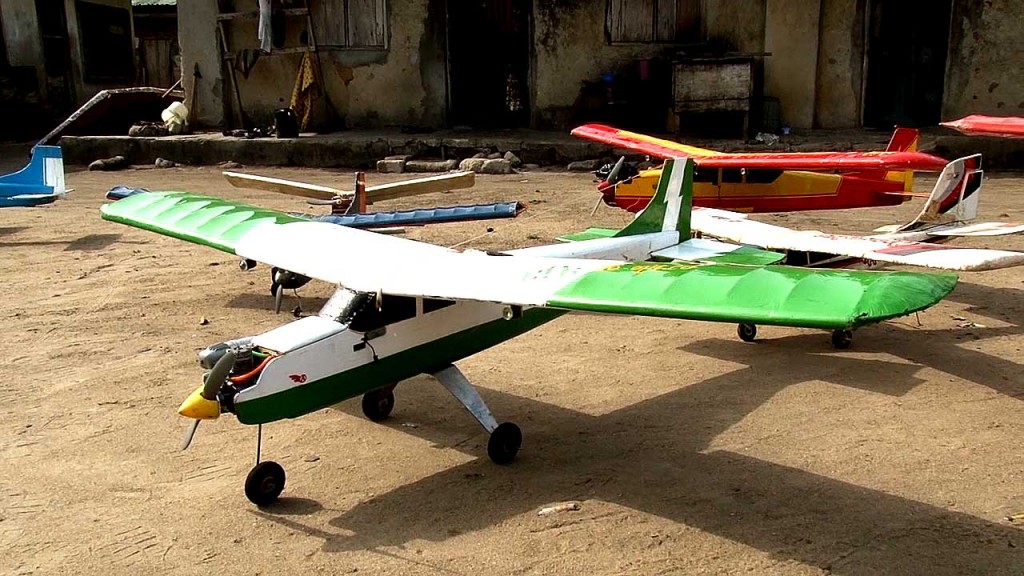 However, Relentless on his efforts to succeed, he kept working at it. He did not make headway until about seven years later, 1999. Said he: "Around 1992, I made a product which could not fly, but from 1999, I improved on the prototype and developed it into a sophisticated masterpiece…".
Aghogho's first aircraft flew in 1999 with many setbacks since then
The mini aircraft has a camera with which he uses to survey his environment. He also develops special fuel for the aircraft. According to him he builds the aircraft with local materials and that it can be used for recreational activities for the time being. It can fly within the radius of five to six kilometers and can attain an altitude of about 3,000 to 4,000 feet.
The Federal Government through the Ministry of Science and Technology has pledged its support for the young inventor. This was made known by the Minister, Dr Ogbonnaya Onu when Ajiyen  and his counterpart,  Ayoola Olaolu, who invented a surveillance drone, paid him a courtesy visit. The Minister said, " Our country is a great nation; we have very intelligent people in our country and today, we just listened to two Nigerian inventors who have worked very hard. The Ministry will support you and all other Nigerians who have good ideas and make sure that such ideas become either products or services that will benefit our nation"
With this assurance, Nigeria is on the verge of manufacturing its first aircraft and surveillance drone. This is in line with Government's resolve to promote made in Nigerian goods and to promote exportation especially with the decline of oil price, the largest source of revenue for the country, in international market.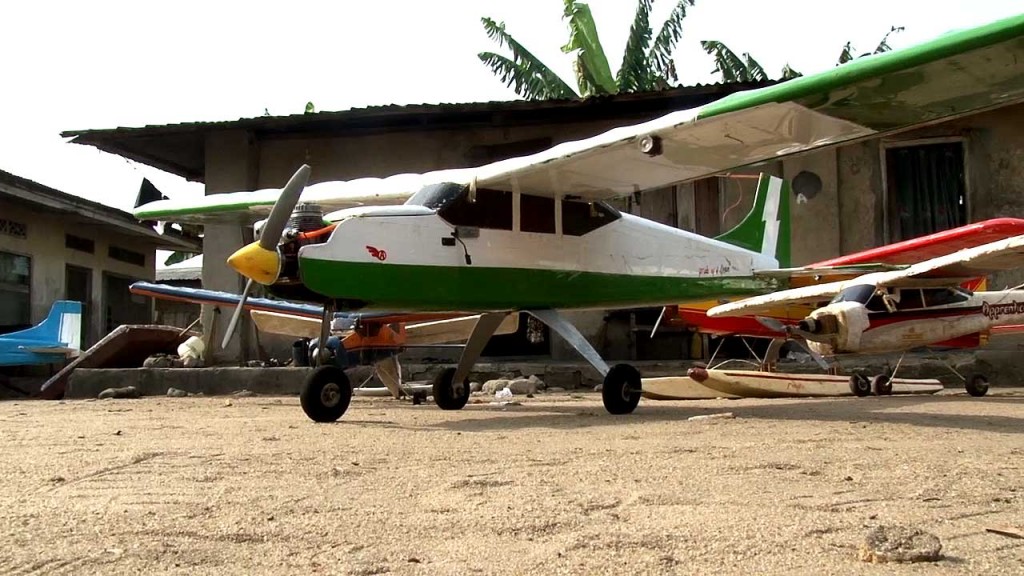 Recall that Nigeria, has of recent experienced phenomenal technological breakthrough especially in the automobile sector with Innoson Motor Manufacturing Company, a car manufacturing company owned by a Nigerian, Chief Innocent Chukwuma. This first if its kind indigenous company, which produces several brands of vehicles, was commissioned in 2010 by former Presiden Goodluck Jonathan.